AUTHENTIC CONNECTING: HANDS — Intro to Trager® w Roger Tolle – Boulder
March 25 @ 10:00 am

-

5:00 pm

$180.00
The Trager® Approach offers excellent practices for developing new levels of sensitivity, skill, quality and comfort for our hands as we focus on connecting with effortless authenticity to our partners. Drawn from decades in practice and teaching, Roger shares his understanding of kinetic physiology and the interdependent influences of mind and body in working effectively with hand related issues brought to us by clients.
Through playful movement and touch explorations, he offers his insight into the deep, long-lasting impact of potent softness. Touching your clients, friends and lovers will never be the same. This class further develops in.
This Introductory Workshop serves as a prerequisite for the Trager® Level 1 Training,which starts the following weekend, Friday-Sunday, March 31-April 2nd, and continues June 9-11th, a stand alone course which also leads towards certification as a Trager Practitioner. Along with gaining mastery and deepening personal growth, Trager® certification bestows a tangible credential in Neuromuscular Therapy and Movement Education and, with permission, the US Trager® Association will list practitioners on its website.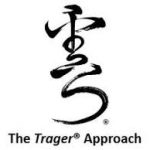 What is Trager? Trager is a unique approach to touch applied to bodywork and movement re-patterning. The tablework consists of deep, fluid rocking movements (oscillations) of muscles and joints combined with compression and gentle traction. This feeds into the nervous system resulting in dramatic muscular relaxation, along with feelings of lightness, freedom, and flexibility. The client is also shown simple exercises called mentastics which help integrate the profound changes in the body. Sessions include individualized, mindful, somatic movement practices called Mentastics®. These support on-going well being, enhance the benefits of Trager Sessions and teach clients how to integrate the principles into their daily life.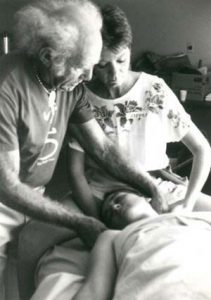 Milton Trager, MD, who became aware of the basic principles at the age of 18, spent over 50 years refining this unique approach to somatic movement therapy and bodywork. Trager® stands alone as an approach, but also beautifully complements and deepens other styles of massage as well. Come and learn the language of the neuromuscular system, and turn the temporary release of tension into an ongoing dissolution of muscular tension patterns.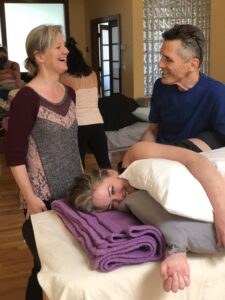 Instructor: Roger Tolle is a somatic practitioner who teaches the Trager approach internationally. He has a B. A in Theater/Movement and been a professional dancer.  He has completed extensive study with Dr. Milton Trager, and with other pioneers in the field of somatic movement education including ignificant training in Continuum, Body Mind Centering, Gyrotonics, Kundalini and Ashtanga Yoga, Insight meditation, Body Electric erotic energy transformation,  and his own movement meditations.
Related Classes