Individual, Couples, and Family Therapy are $160 per 50-minute session. Limited sliding scale availability.
Preferred provider with: Premera, Regence, Anthem, Cigna, Aetna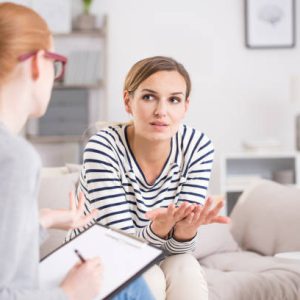 Individual therapy is a pathway to self-understanding, acceptance, and action. People choose individual therapy to work with anxiety and depression, life changes, relationship with a partner, parent, child or others, loss, career, and work concerns.
I draw from DBT, and it's underpinnings in the cognitive behavioral, psychodynamic, existential, humanistic, approaches. Research indicates DBT can shorten the time needed for successful psychotherapy and I implement the tenants and skills into the therapeutic process.
Individual therapy is alternately challenging and rewarding as clients integrate new insights and experiment with new actions. Periodic evaluation by both client and therapist is useful to assess progress and to update goals. Individual therapy can be short, medium or longer term. Clients are offered formal and informal homework between sessions.
Couples seek therapy before potential conflicts become inflamed, when challenges defy resolution, and after other unsuccessful attempts at change.  
Issues addressed include communication, finances, sex, intimacy, and parenting, or simply an underlying state of tension. As we tend to see others' problems as more significant, couples therapy invites partner's to better understand their own contributions with equal curiosity.
Various self awareness and skill building approaches are used, with authentic dialogue as the main thread.  Couples therapy requires emotional investment as it naturally cycles through periods of challenge and growth as both partners integrate new insights and beneficial actions and responses. Partners are often given formal and informal homework between sessions. 
Family Therapy sessions elucidate patterns and identify beneficial directions for change for families. Parents seek conflict resolution with kids and adolescents, and sometimes with adult children. Other times, recommendations for family sessions come from children or a therapist.
Issues that compel families to seek therapy include behavioral issues, lack of respect, anger, aggression, or depression in one or more members. Other reasons for therapy are to assist with transition in roles as parents and kids evolve through developmental stages.  
As with other forms of therapy, insight, learning, action, and practice are required. Therapy can be short term or more extended based on family goals. Concepts from cognitive behavioral, systems, and psychodynamic approaches are utilized. Family members are often given formal and informal homework between sessions.  ​
Groups combine professional feedback with peer input and support. Participants learn to see themselves in others challenges and to learn from others successes. Giving and receiving input affords the opportunity to refine our behavior in relationships.
Offerings are based on mindfulness and the skills which are the focus of DBT, including emotional regulation, resiliency, and distress tolerance. In all groups, members learn as a community, forge bonds, agree to confidentiality, and are offered formal and informal homework practice between sessions.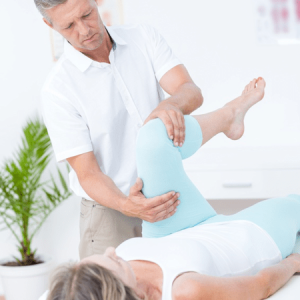 Psychophysical Integration
As part of Joseph's massage therapy practice, he offers a body focused approach to mindfulness, personal integration, and transforming physiologic effects of trauma, depression and anxiety. These sessions are designed for those who've worked with, or are currently working with, their own mental health professional.