TRAGER LEVEL 3 with Michael Lear – Seattle Jan. 16-21, 2023
January 16 @ 9:00 am

-

6:00 pm

$150.00 – $1,245.00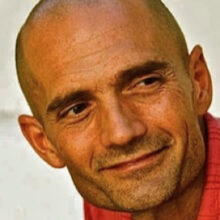 Trager® has become known as a highly effective neuro-fascial approach to bodywork and somatic movement therapy with applications in rehabilitation, movement re-patterning and psychophysical integration.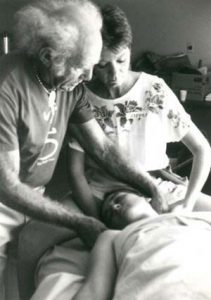 Trager® Level 3,  is the third step of Trager® Certification, designed for students to experience a deeper level of personal, professional, and spiritual integration while developing Trager® Approach as a primary modality in their practice. You'll come away with an initial protocol to integrate into your current bodywork practice and a foundation for development and certification in the Trager® Approach.
Milton Trager, MD, who became aware of the basic principles at the age of 18, spent over 50 years refining this unique approach to somatic movement therapy and bodywork, achieving high levels of success with effects of Parkinson's, MS, Post Polio Syndrome, Back Pain, Migraine's, and Chronic Pain, while helping patients reconnect to their inherent sense of ageless, ease and joy of movement.
About Trager® The tablework, involving deep, fluid rocking movements (oscillations) of muscles and joints combined with gentle traction and compression, feeds the brain's natural neuroplasticity and induces dramatic muscular relaxation, along with feelings of lightness, freedom, and flexibility. Sessions also include individualized, mindful, somatic movement explorations called Mentastics®.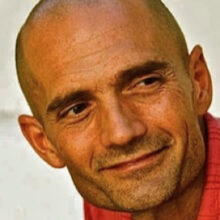 Instructor: Michael Lear,who will be teaching Level 3, is an internationally-recognized Senior Trager® Practitioner, Tutor & Instructor, and Ashtanga Yoga Instructor with a client base spanning five continents. He was recognized with a cover article in 2007 Massage Therapy Journal for his work introducing Trager® to physical therapists in post-tsunami Sri Lanka.