TREATMENT OF THE JAW MUSCULATURE
March 18, 2022 @ 9:00 am

-

March 20, 2022 @ 6:00 pm

$495.00 – $525.00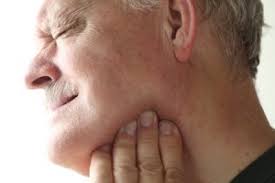 With trager fundamentals and resistance and release work.
Comprehensive treatment and release of the muscles of the jaw are almost never covered in massage trainings. And yet they are of vital importance in a number of ways.
They are instrumental in addressing many issues that clients present: TMJ problems, dental alignment, teeth grinding, free craniosacral movement in the bones of the skull, headaches, various eye issues, swallowing problems, the freeing of the voice musculature and authentic vocal communication.
They are frequently impacted by stress and anxiety because they are typically a funnel for the unconscious muscular responses of psychological disturbances associated with  these states of stress and anxiety. Their tonus is raised, imbalances of jaw positions and movement is adversely affected, and many of the issues listed above that clients often present follow suit.
The Trager Approach with Resistance and Release treatment is a two-fold process of treating these powerful muscles:
Gentle movements that deeply relax and soften the muscle fibers
The introduction of a variety of angles of resistance to the jaw's movements that re-coordinate the actions of the muscle fibers involved, so that lasting change in their movement patterns is achieved.
These methods are the distillation of Deane Juhan's 50 years of experience of working with thousands of clients. He has been a practitioner and teacher of the Trager Approach for 40 of those years, and is the innovative developer of Resistance and Release Work.
This class will give you powerful new tools in the treatment of the jaw and cranium, and also effective methods of freeing your own jaw, throat and neck. A slide/lecture reviewing of the anatomy of muscles of the jaw will be included.
This workshop will be of interest and usefulness to bodyworkers of all kinds. No matter what form of work in which you have been previously trained, these methods are easily adapted into your sessions.